KINGDOM BIBLE CHRISTIAN CHURCH
"Where Lives Are Transformed By The Word Of God"
6152 126th Ave N, Unit 500, Largo, FL 33773 | Sundays @ 10:30 AM
New Here?
Live Stream
Sunday Services
We are happy to worship with you. Visit us In-Person or Online. Complete the form to reserve your seat. 
All In-Person Worshippers MUST Adhere to the Following Instructions
Must wear face coverings while in the building
Must practice social distancing by staying at least 6 feet apart while on the KBCC property.
Must sit 6 feet apart, unless you live in the same house
Must submit to having your temperature checked. If your temperature is above 99 degrees, you will not be admitted into the building
Hand sanitizer is placed throughout the building for your use, and we strongly encourage you to use it.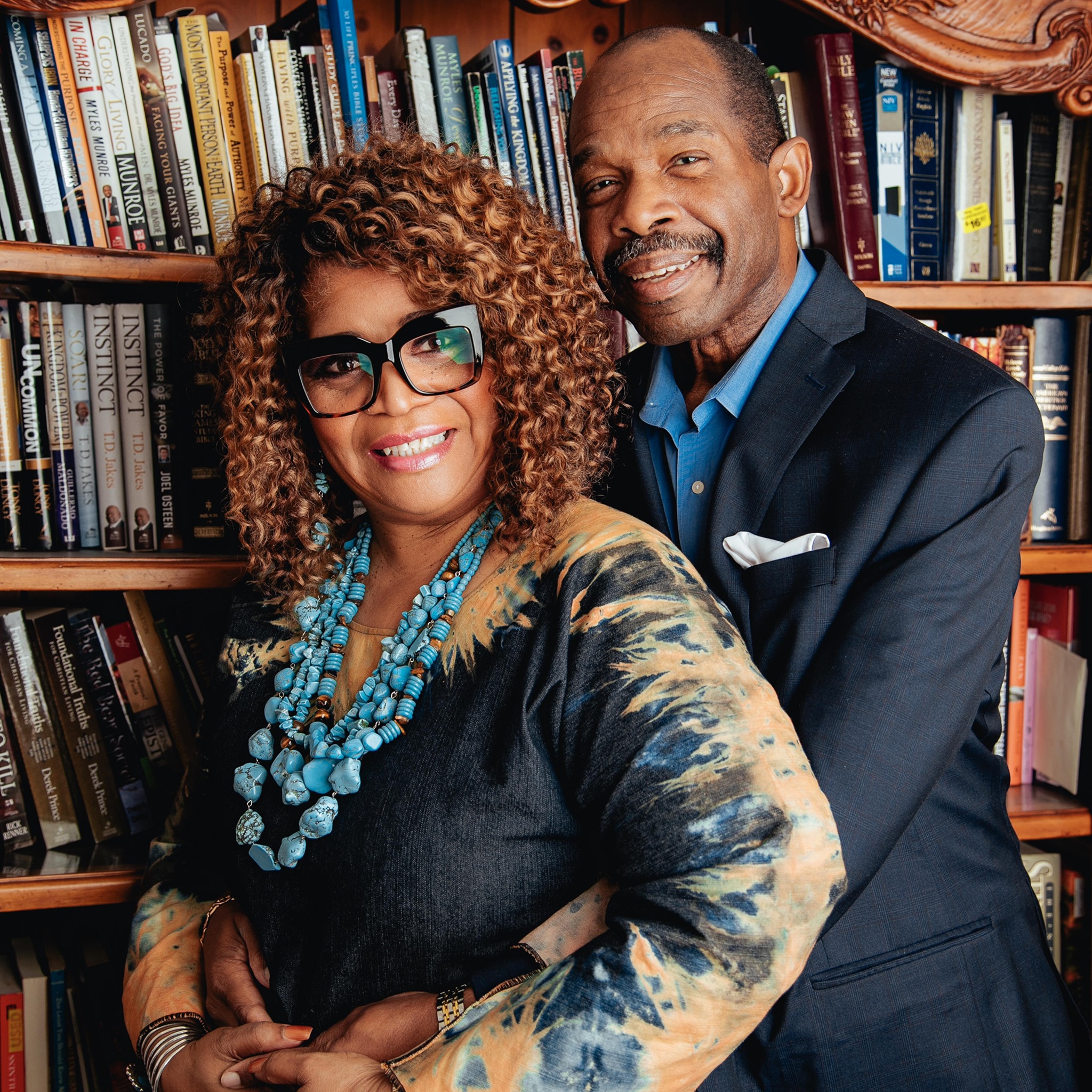 Welcome
We believe that Jesus is the same yesterday, today, and forever. We seek to worship Him in spirit and in truth. Our foundation is the Word of God. We believe that we are who the Word says we are, we can do what the Word says we can do, and we can have what the Word says we can have.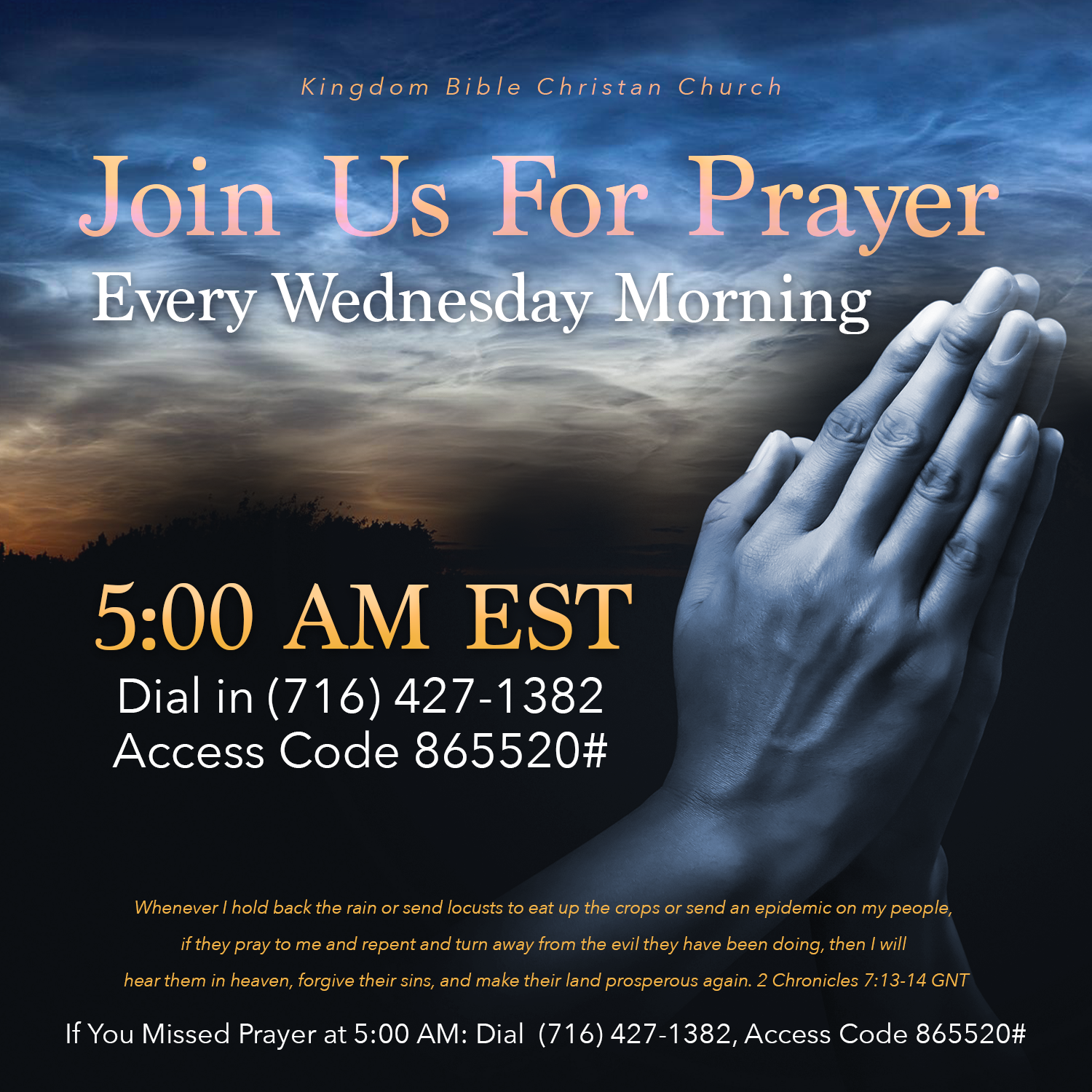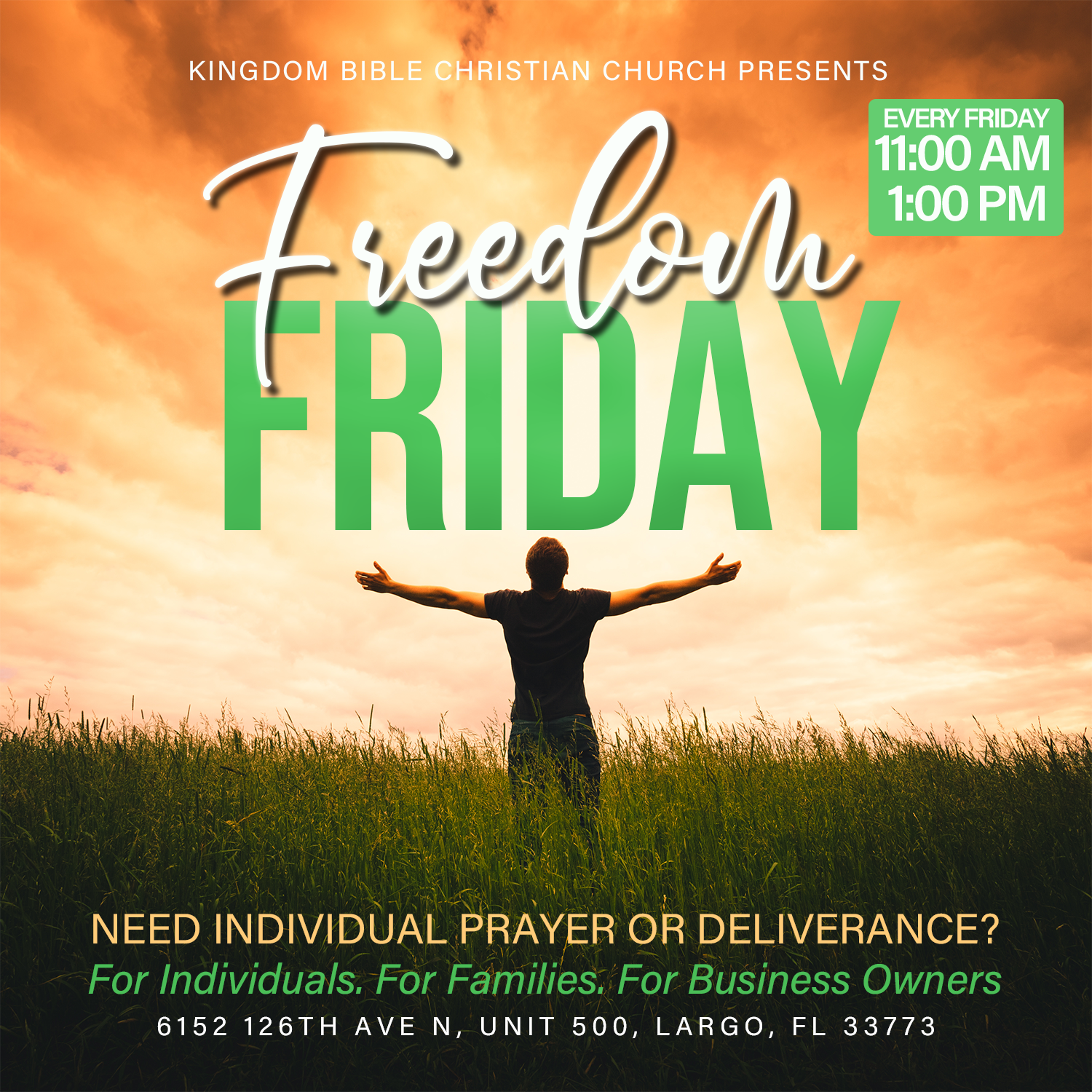 Our Mission & Vision
At Kingdom Bible Christian Church our vision and mission is to
Our vision is that lives will be transformed by the Word of God. 
Our mission is to glorify God through worship, discipleship, evangelism, fellowship, and service. 
Sermon Series
Stay connected and watch the replay of last week's message.